In the 21st century work is going through a major shift.
Information and communication technologies have made it possible for work to be detached from a fixed physical place and to be accessible from everywhere via Internet.
This new flexibility is revolutionizing everyday work and life.
Teleworking is in fact associated with greater work–life balance due to bigger autonomy in organizing the work day and the actual work hours.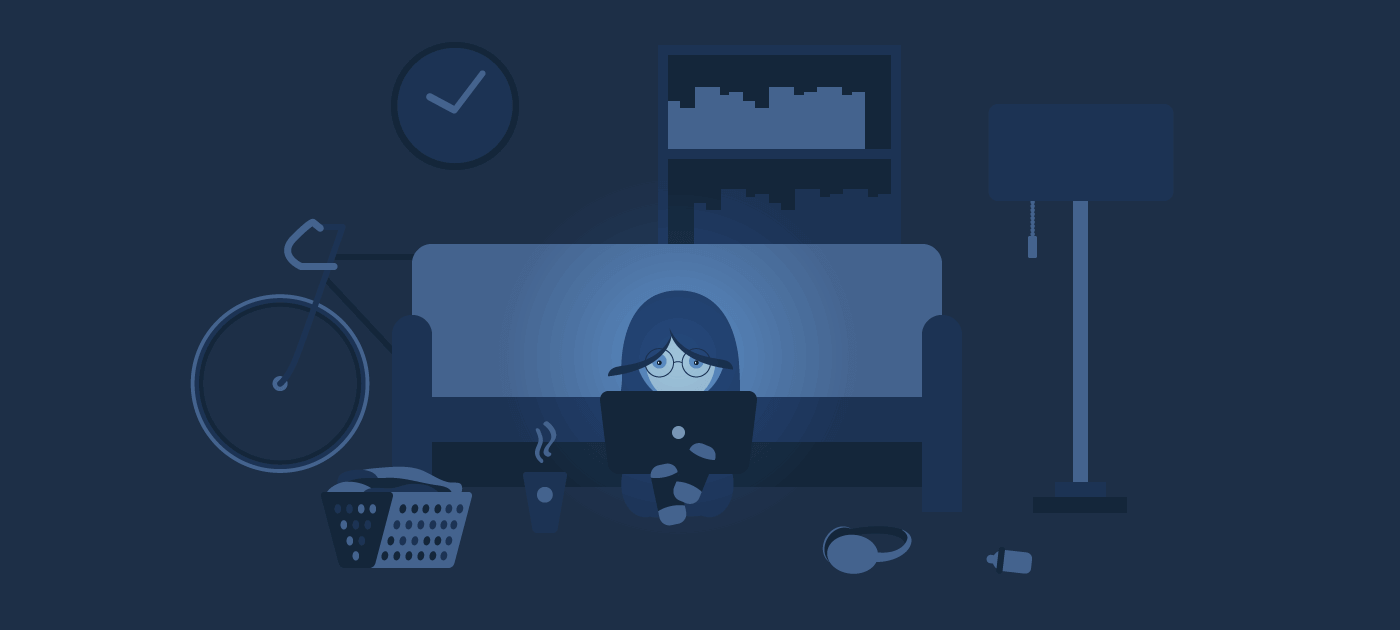 Researches found that working from home leads to higher productivity but there are also new risks and consequences involved, a new research suggests.
The research was conducted by UN International Labor Organization (ILO) and Eurofund analyzing the impact of telework/ICT-mobile work on the world of work.

Border between Work and Personal Life fades
One of the biggest drawbacks in working remotely is the fact that work and personal life often merge and there is no distinction anymore between when it's work time and when it's leisure time. Work is happening via Internet and thus can be carried out anywhere. A great new way of working and living that, if not divided properly, can have bad influences on our private life and vice versa.

Increased Working Time
Technology makes it possible to work from everywhere, anytime. This brings great flexibility to workers that can now freely arrange their time during the day. However, the same study mentioned before, revealed that occasional, high mobile and regular home-based teleworkers tend to work longer hours than their office-based colleagues.
This is mainly due to the fact that the time spent for commuting and communicating with coworkers is turned into work time. Another reason for this is because occasional and high mobile teleworkers use their leisure time at home to actually "catch up with work". Additionally, these supplementary working hours are most of the time informal and not paid.
On one hand, having flexible working hours is great, but on the other hand this also blurs the line between work and personal life, and the same technology that gives us such flexibility also makes us constantly available.
Receiving work related messages during leisure time is becoming more and more normal and the urge to just quickly respond or deal with it is obviously higher.
Another suggested reason for prolonged working hours is the fact that employees feel often the pressure to justify their activity during the time away from the office.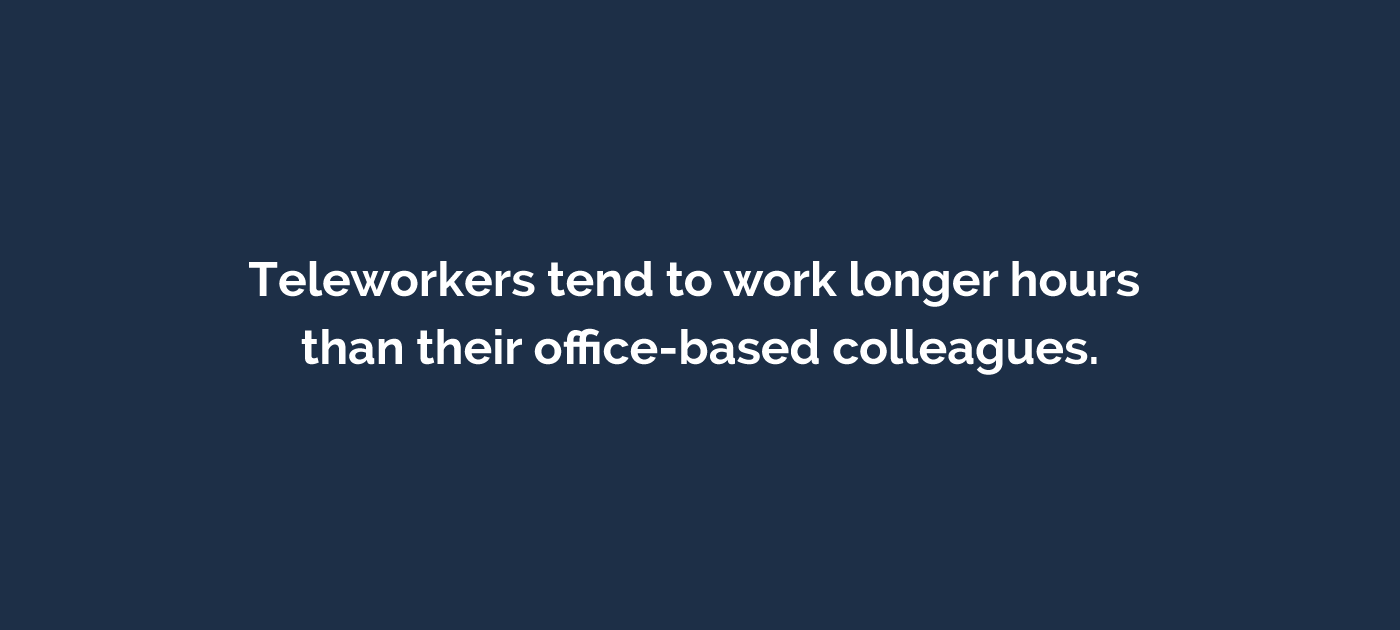 Productivity
On a positive note, teleworkers show higher productivity than their office-based counterparts. This is mainly due to the fact that greater autonomy is given when working from home. Less time spent on commuting and the probability to extend work hours into leisure hours seem logic consequences for an increase in performance. Another big factor for higher productivity is having to deal with fewer interruptions by colleagues and thus enabling workers to stay concentrated for longer periods of time. Less supervision by employers and more freedom also show a greater possibility for more innovative work.
Therefore, lower performances could raise in teleworkers who lack the necessary ICT skills to work autonomously, but that's also true if managers supervise their employees too much, which could then obstruct creative and innovative work.
It's important to keep in mind that, due to the risk of extended work hours and constant availability, teleworkers need to get enough time to rest in order to not harm their well-being.

Work–life Balance
Whether the above points contribute to better work–life balance or not might be very subjective. However, the majority of respondents state that working from home has had a positive impact in their family life. Time spent commuting is now spent with family members, with the community or for personal activities. Higher flexibility also helps to ease the organization of daily chores and work hours, thus reducing unnecessary stress.
Interesting at this point is to note that one of the biggest disadvantages in teleworking is the fact of having difficulties to draw a line between work and family life.
The issue of setting clear boundaries is difficult for managers as well as employees, as it is sometimes not clear when employees are at work and when they are not.
Having to deal with multiple employees working at different hours may put especially managers in a situation of having to work longer hours and staying connected also during their leisure time.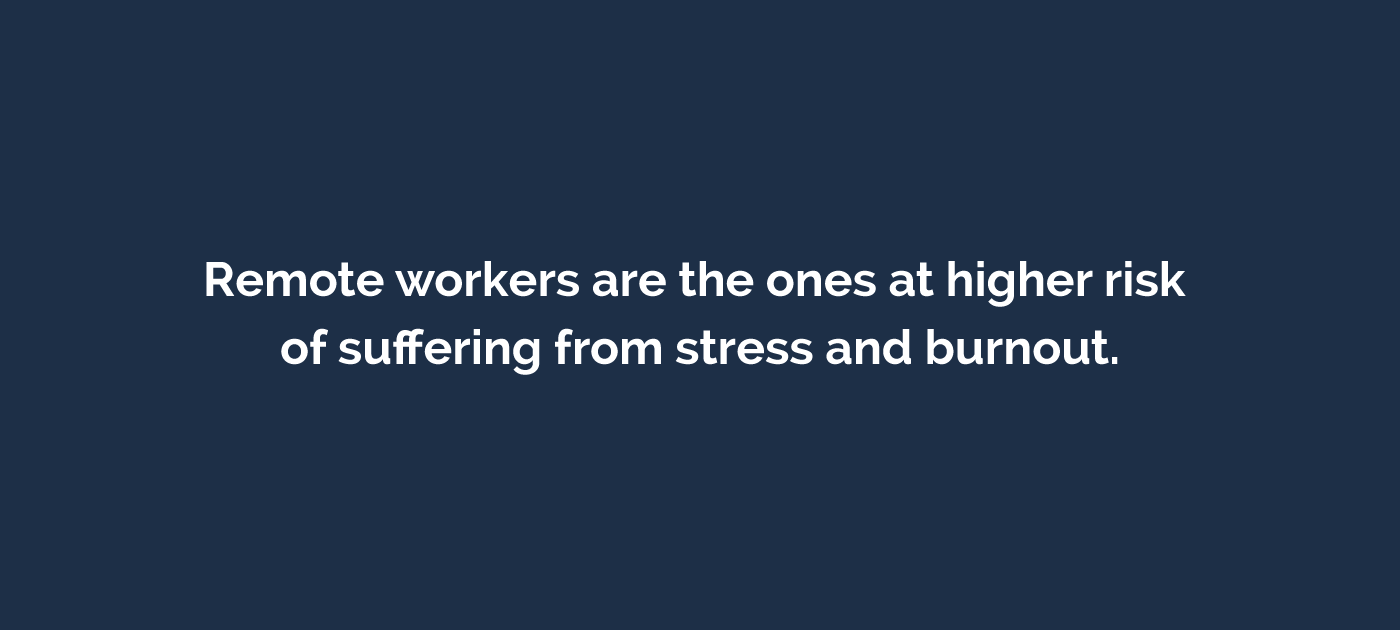 Health and Well-Being
One of the negative health consequences when telecommuting is the lack of suitable office equipment which doesn't fit ergonomic needs. Shoulder, neck or back pain as well as tendon pain in wrists and fingers are often the consequences.
Also the lack of correct lighting and prolonged time of staring at a display puts eyes at risk and can cause eye strain.
In general, it is to say that technology has intensified pace of work, and given the longer working hours, remote workers are the ones at higher risk of suffering from stress and burnout.

Conclusion
Work will continue to shift, becoming more and more flexible and giving bigger autonomy to employees. By being aware of its benefits but also its risks we can make sure that remote workers continue to deliver higher work performance while enjoying a better work–life balance.
Let us know what you're feeling regarding working remote. What are some of your biggest challenges and drawbacks? What should be improved in the future?

Via Eurofound and the International Labour Office (2017), Working anytime, anywhere: The effects on the world of work, Publications Office of the European Union, Luxembourg, and the International Labour Office, Geneva.