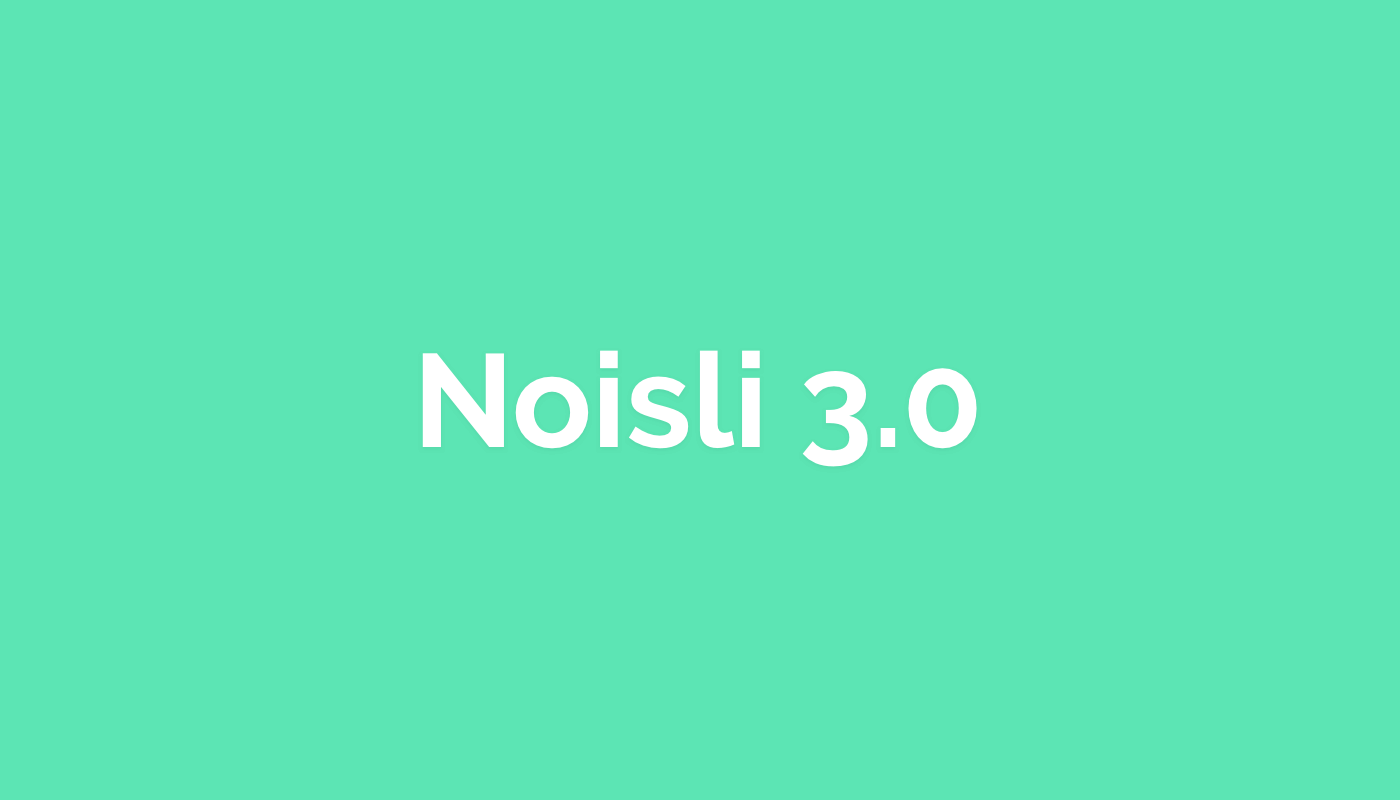 We are excited to introduce Noisli 3.0, a complete redesign and rebuild of our Web app which will provide a cleaner and better user interface and some great new features.
Amazing new sounds We added 12 new high quality sounds to our collection so you can create even more exciting sound combinations. If you ever dreamed of working from a tree house high up in the tropical rain forest or if you ever wished your midday siesta was accompanied by chirping cicadas, well, dream no more.
Curated Playlists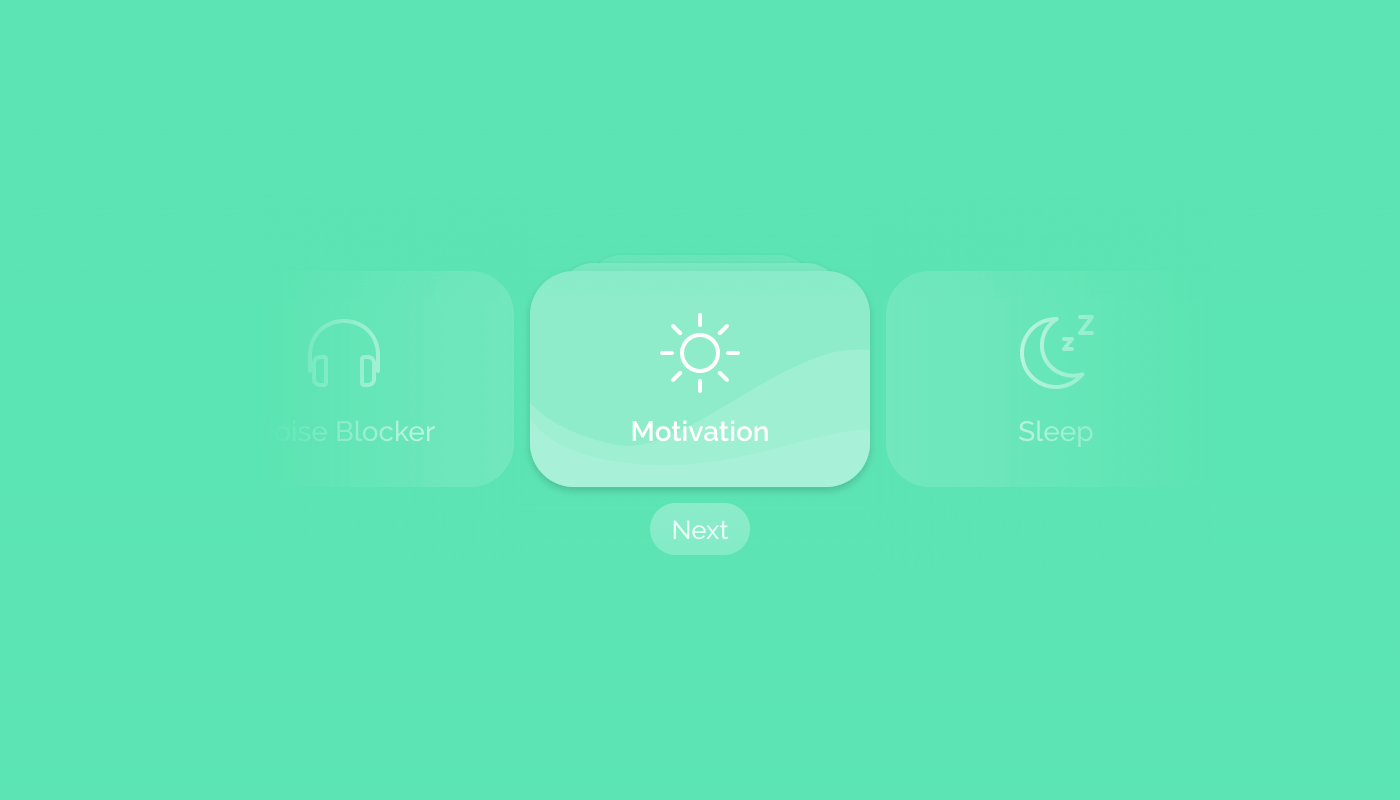 One of the most requested features was enhancing and expanding our Playlists offering. We completely redesigned our Playlist section so to make them more user friendly and easier to browse through.
We've also created completely new sound combinations for our existing Playlist and added 7 brand new Playlists for you to enjoy.
People use Noisli for all sorts of situations and we wanted to give you a little help in finding inspiring sound combinations for all those different needs. So if for example you find yourself suddenly surrounded by noise that you need to tune out, simply listen to our Playlist "Noise Blocker" to find something suitable.
More space for your Favorites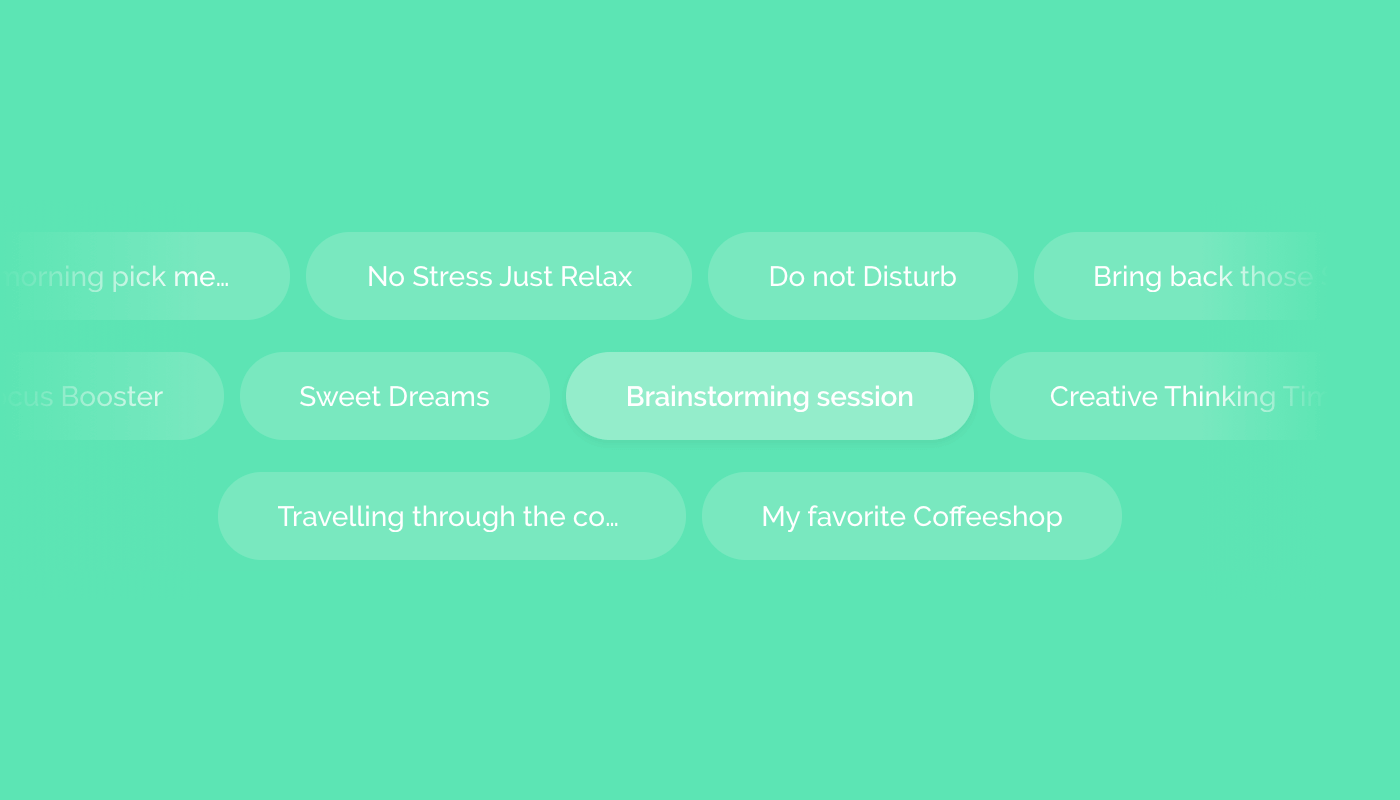 Once you find that one sound combination that just gets you instantly into work mode, or that one combo that makes you relax or helps you fall asleep, you really want to save it. We've added some extra space so you can now save more of your beautiful Favorites.
---
Our goal has also been to offer more variety, but in a subtle and gentle way without creating an overwhelming user experience. Here's when Shuffle and Oscillation come into play:
Oscillation

When the Oscillation feature is enabled, it will periodically and gently change the volume of each sound within a sound combination. If you listen for example to thunderstorm and coffeeshop, oscillation will at times make the thunderstorm feel more distant, whereas other times it will feel as if the thunderstorm is getting closer and so on. It's a great new way to create an ever-changing environment which brings all your Combos to life!
Shuffle

When enabled, the Shuffle feature will continuously and gently change the currently playing sound combination into another sound combination. You can shuffle play between your Favorites or between the sound combinations within a Playlist. The frequency with which the sound combinations shuffle, is customizable.
Advanced Timer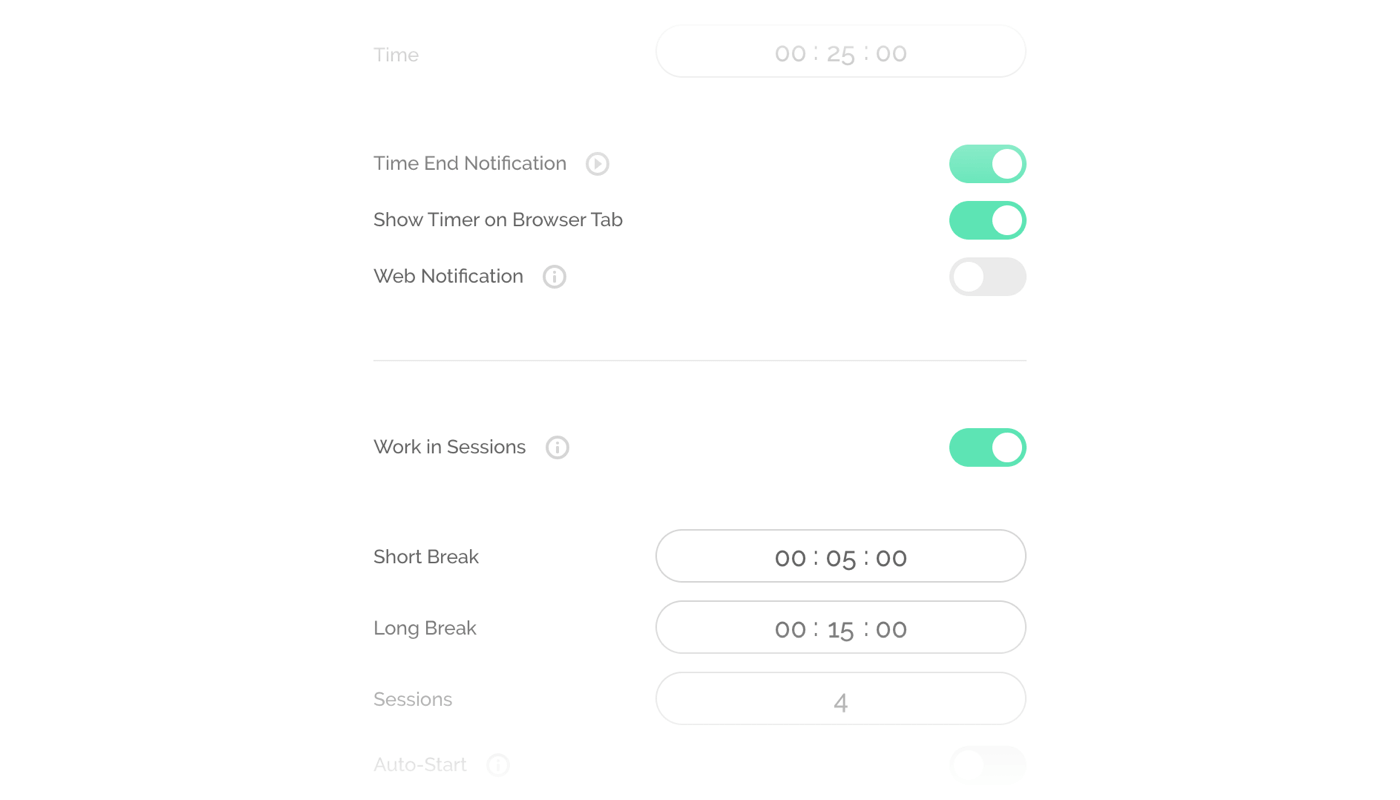 A lot of great new features have been added to our Timer.
You can now enable a Time end notification, as well as have ability to get notified by a web notification and show the Timer time on your browser tab.
Using the Timer is a great way to work in sessions by dividing your work in smaller time blocks. It helps you also to take more regular breaks so to prevent burnout and work more efficiently.
Timer and sounds work together, meaning that the sounds will stop when the time is up.
You can choose how long you want each work session to last, and how long the break should be. The amount of sessions you set will determine how many sessions you have to complete before taking a longer break.
The Timer statistics will show you how many sessions you completed in a day. This can help you to analyse your workflow and to understand when you're the most productive.
Text Editor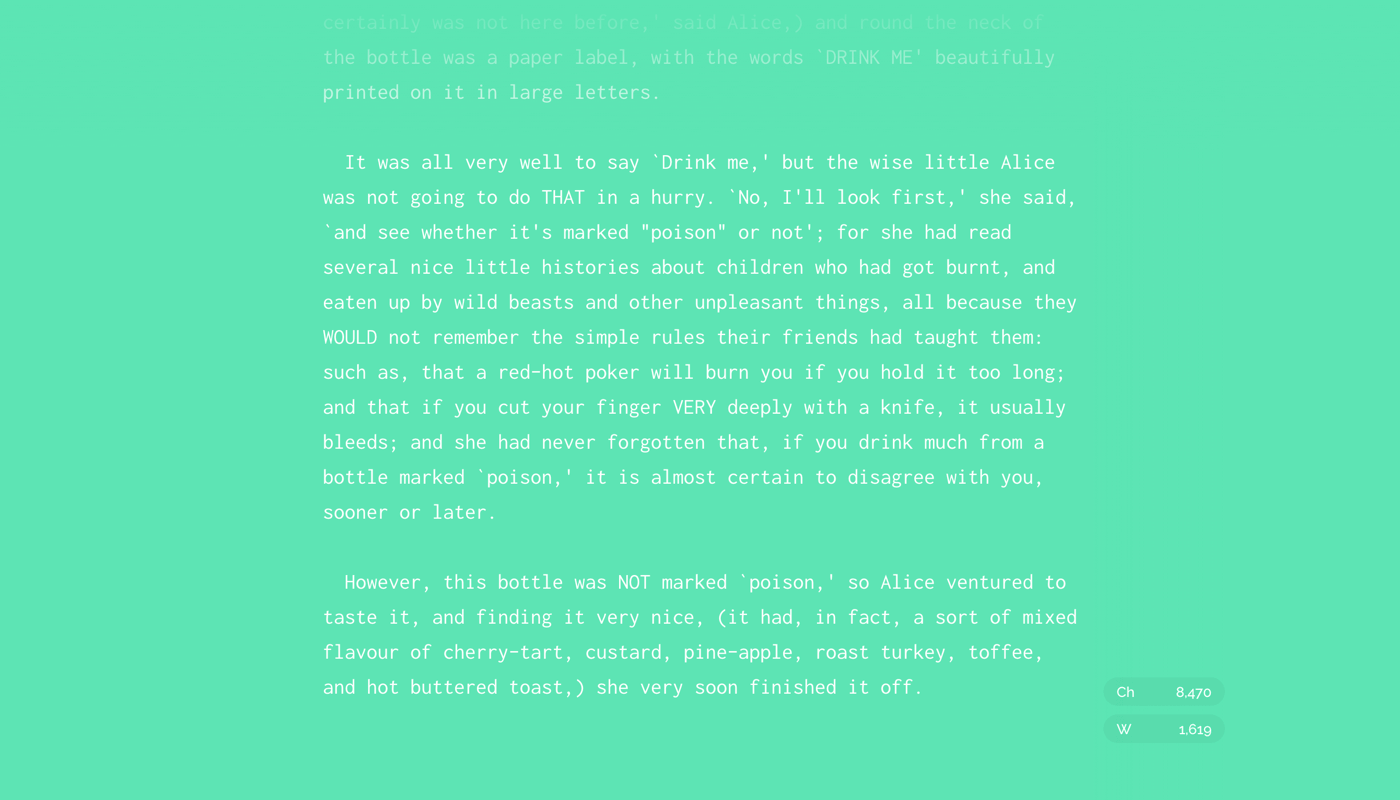 People love to use our Text editor for distraction-free writing without having to worry about any formatting or other distractions. We've added a Word and Character counter so to help you monitor your writing goals.
Noisli for Teams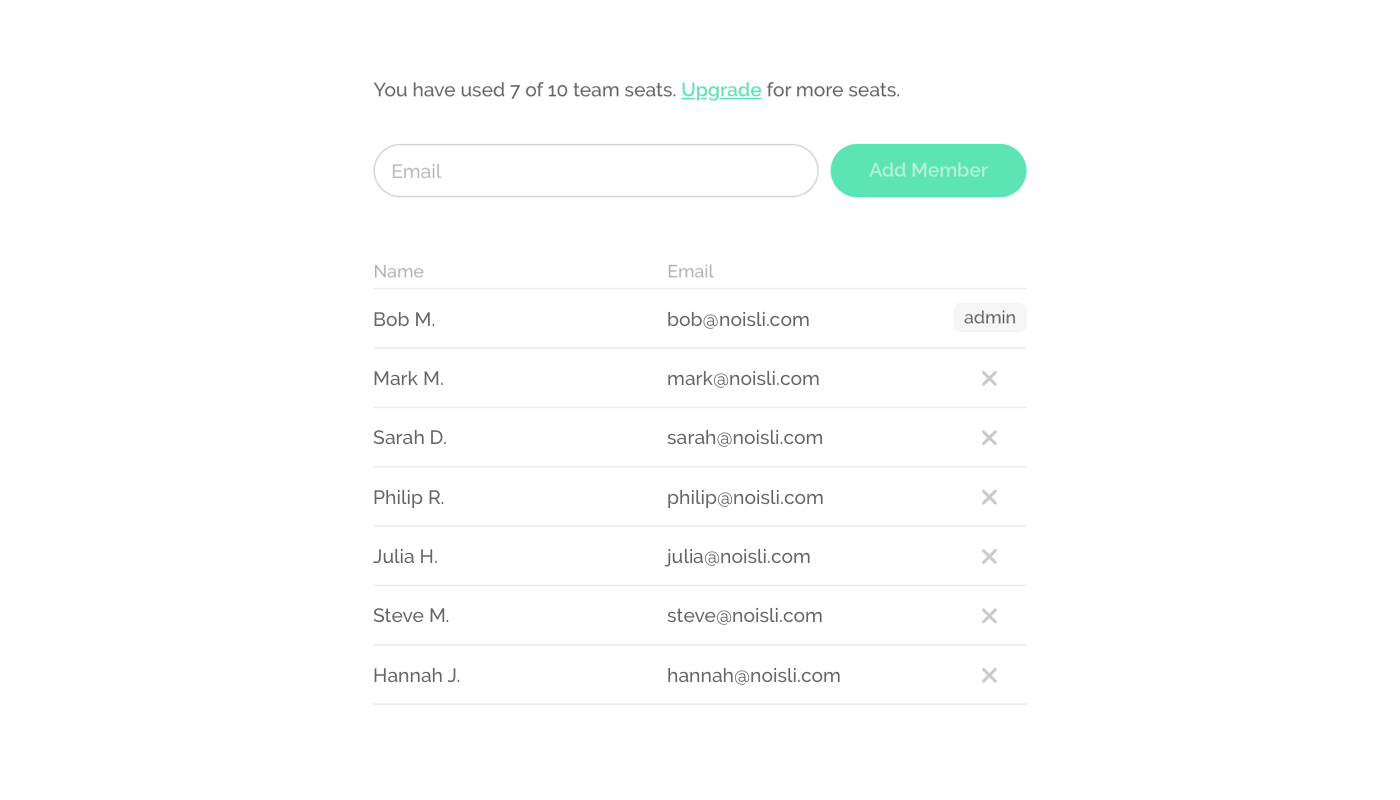 With this update we're also introducing our Pro and Business plan. Whereas the Pro plan gives you unlimited access to all features and is aimed at single users, the Business plan is ideal for Teams.
When selecting the Business plan you can select the number of users you want to have on your team and every team member you add, will get unlimited access to all features of Noisli.
It's an easy way to get Noisli for your whole company, just certain team members or your group of students.
We hope you enjoy all these new features as much as we do. We designed Noisli 3.0 to bring you a better product, a better user experience and features that can bring more variety and joy to help you achieve all your goals.
Head over to Noisli.
We are already excited about what comes next and are eager to hear your feedback!
Write us @Noisli or write us at feedback@noisli.com
—
Your Noisli Team