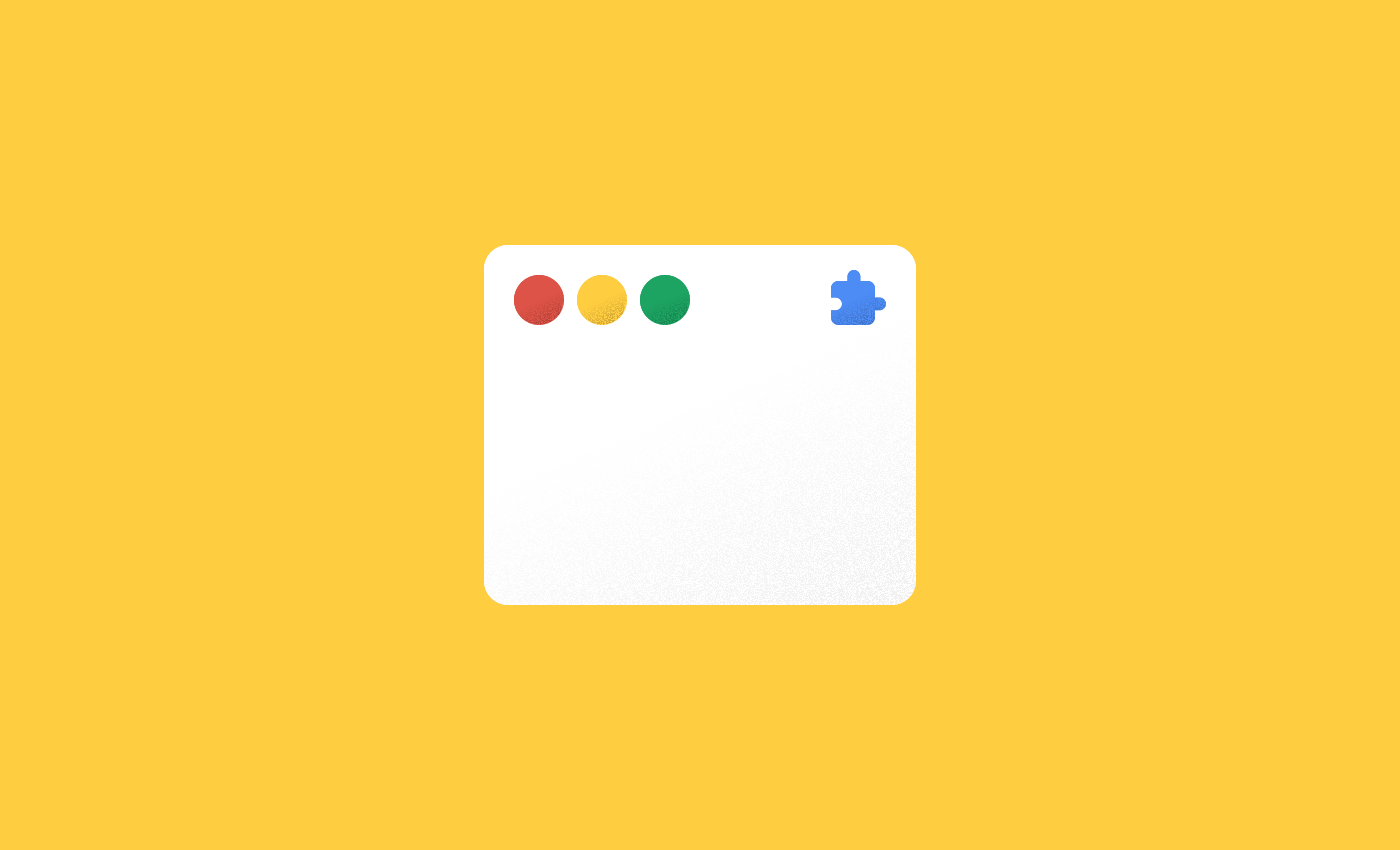 The Google Chrome browser is one of the most used browsers on the web with a great pool of useful chrome extensions to enhance your focus.
Here's a comprehensive list of the best chrome extensions for focus and productivity:
1. Background noise: Noisli
Offers ambient sounds such as rain sounds or white noise that mask other distracting noises of your environment enhancing your focus.
Get the Noisli Chrome extension
2. Task manager: Todoist
Lets you organize your tasks and to-do lists. You can add websites as tasks, plan your day and complete tasks from the browser.
Get the Todoist Chrome extension
3. Read later: Pocket
Capture articles, videos, from the web to read later. With one click, all the content you've collected appears across all your devices.
Get the Pocket Chrome extension
4. Writing assistant: Grammarly
Offers real-time suggestions to help you write your best online, including spell check, grammar check, punctuation check, and more.
Get the Grammarly Chrome extension
5. Screen recording: Loom
Lets you record your screen and camera with one click as well as share that content in an instant with a link.
Get the Loom Chrome extension
6. Time tracking: Toggl
Track and manage time spent on tasks and projects.
Get the Toggl Chrome extension
7. Video calling: Whereby
Lets you start a video conversation with anyone right in the browser, without the need to download and install anything, or register an account
Get the Whereby Chrome extension
8. Tab suspender: OneTab
Save up to 95% memory and reduce tab clutter
Get the OneTab Chrome extension
9 Tab organizer: Toby
Organizes browser tabs by dragging and dropping them into collections.
Get the Toby Chrome extension
10. Password manager: Bitwarden
Safest way to store all of your logins and passwords while conveniently keeping them synced between all of your devices.
Get the Bitwarden Chrome extension
11. Reading mode: JustRead
Simplify online articles for easier reading by removing styling, ads, popups or comments.
Get the JustRead Chrome extension
12. Ad blocker: uBlock Origin
A wide-spectrum content blocker with CPU and memory efficiency as a primary feature.
Get the uBlock Origin Chrome extension
13. Keyboard navigation: Vimium
Provides keyboard shortcuts for navigation and control.
Get the Vimium Chrome extension
14. Scheduling tool: Calendly
Lets you schedule meetings without sending emails back-and-forth.
Get the Calendly Chrome extension
15. Hydration reminder: Water Reminder
Set reminders to stay hydrated throughout the day.
Get the Water Reminder Chrome extension
16. Dark mode: Dark Reader
Enables night mode by creating dark themes for websites.
Get the Dark Reader Chrome extension
17. Dictionary: Google Dictionary
Quickly look up word definitions while browsing.
Get the Google Dictionary Chrome extension
18. Screen brightness control: Screen Shader
Adjust screen brightness and colors to reduce eye strain and fatigue, and to align with your brain's natural day/night cycle.
Get the Screen Shader Chrome extension
19. Email notifier: Checker Plus for Gmail
Get notifications, read, listen to or delete emails without opening Gmail and easily manage multiple accounts.
Get the Checker Plus for Gmail Chrome extension
20. Clipboard history: Clipboard History Pro
Keep a history of previously copied text, favorite items and paste them when needed.